At Burchell MacDougall LLP, we support causes important to our community, and we support our lawyers and staff in getting involved with causes important to them. 
United Way of Colchester County's Day of Caring 2022
We were pleased to participate in United Way of Colchester County's Day of Caring on Friday, June 24. Despite the rainy day, Amra Selimovic, Daniel Mallov, Cheryl Slack, Eryn Heidel, and Mallory Bartlett we able to complete some tasks for our neighbours at Colchester Historeum Museum & Archives.

United Way 2020 Workplace Awards
We're thrilled to be recognized again as one of United Way Colchester County's top 10 workplace supporters. It's an honor to contribute to the amazing work they do for our community. Here's to a great year!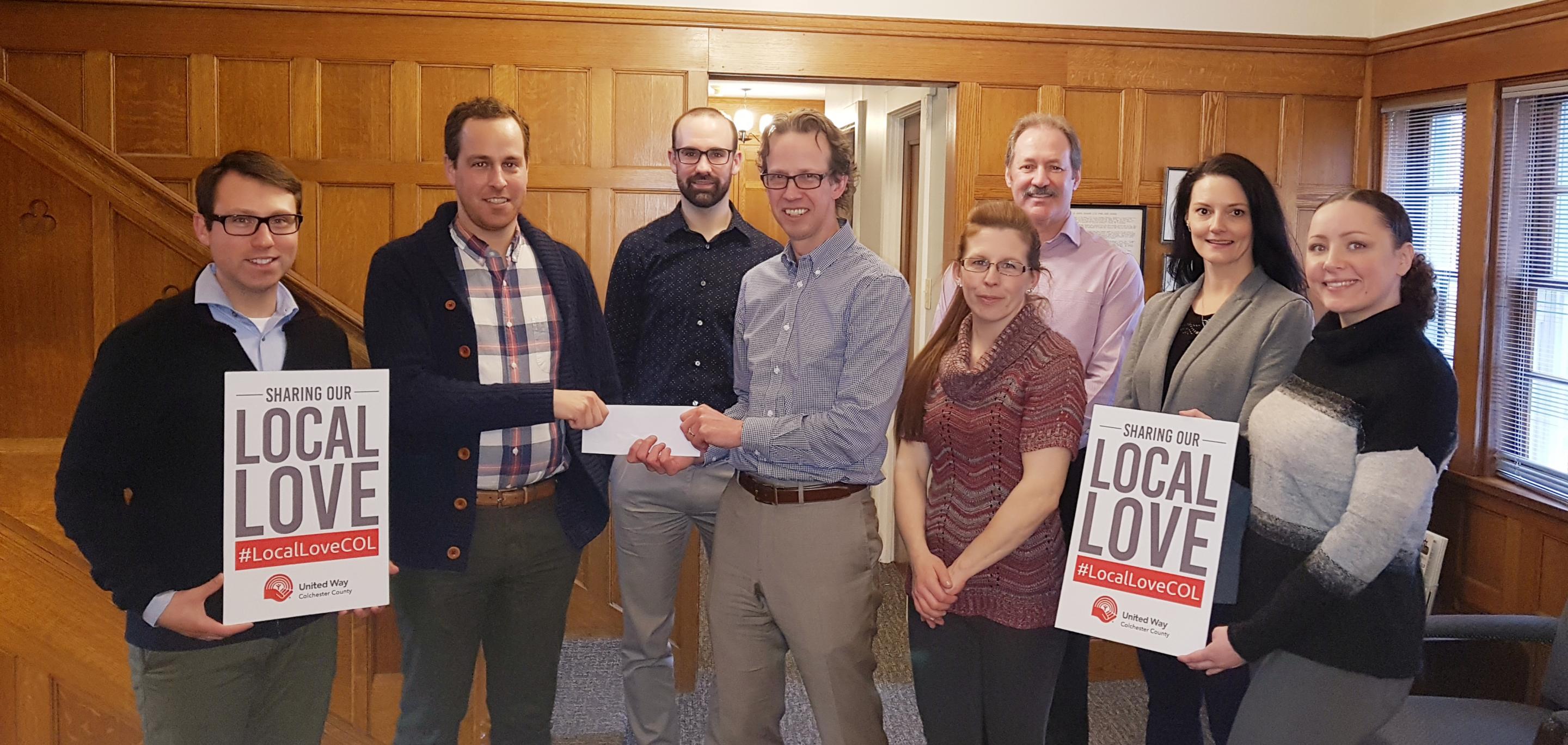 United Way Luncheon
We were excited to be presented with the "Top Ten Workplace Award" by Christine Blair, Mayor of the Municipality of Colchester County, on behalf of the United Way of Colchester County at the 2019 Luncheon.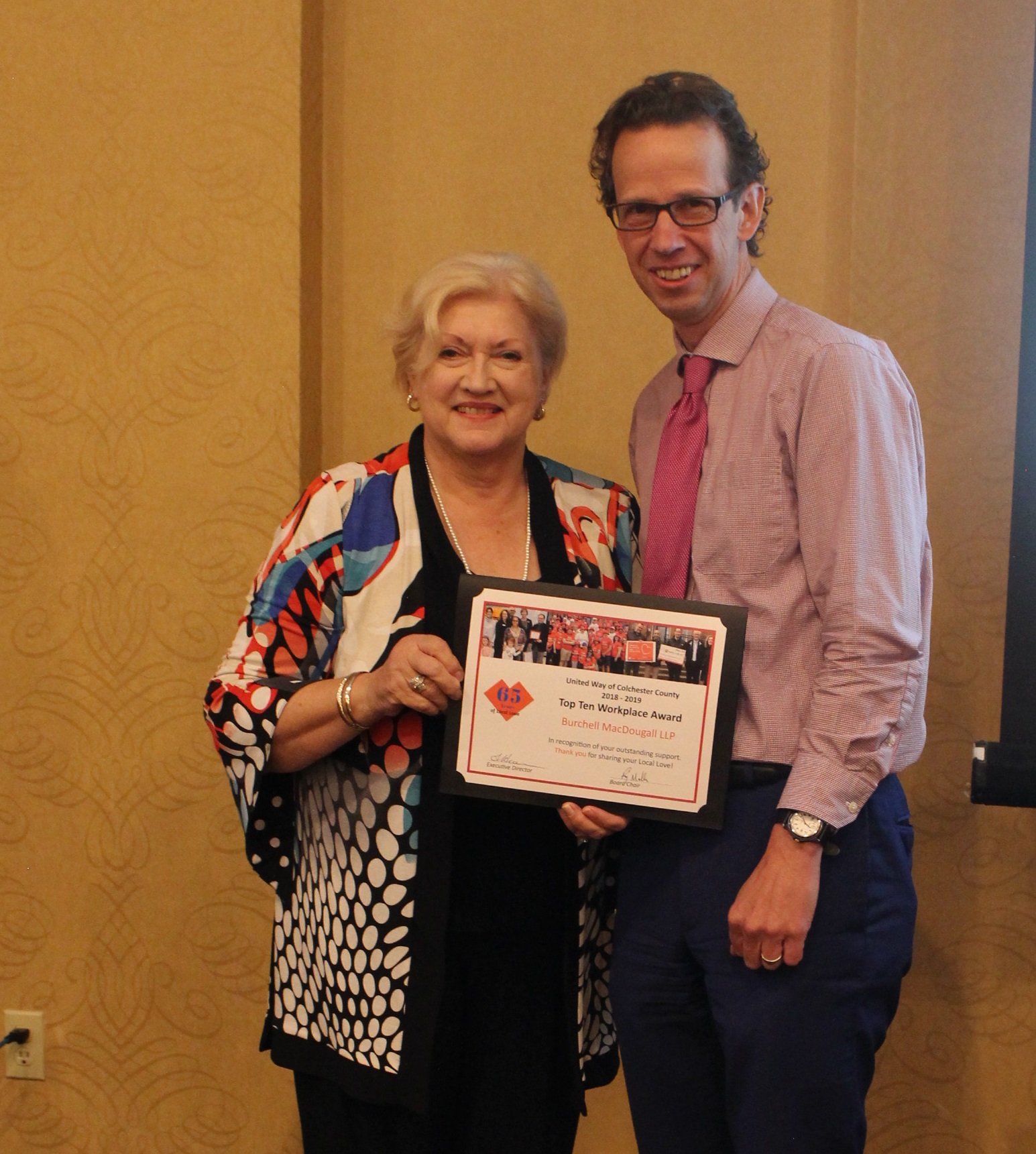 Race on the River 
We had a great time at the Race on the River Dragon Boat Race on the New Glascow Waterfront in July. This year's race was in support of Women Alike Breast Cancer Survivors Society, Special Olympics Northern Region, and Pictou County Prostate Cancer Support Association!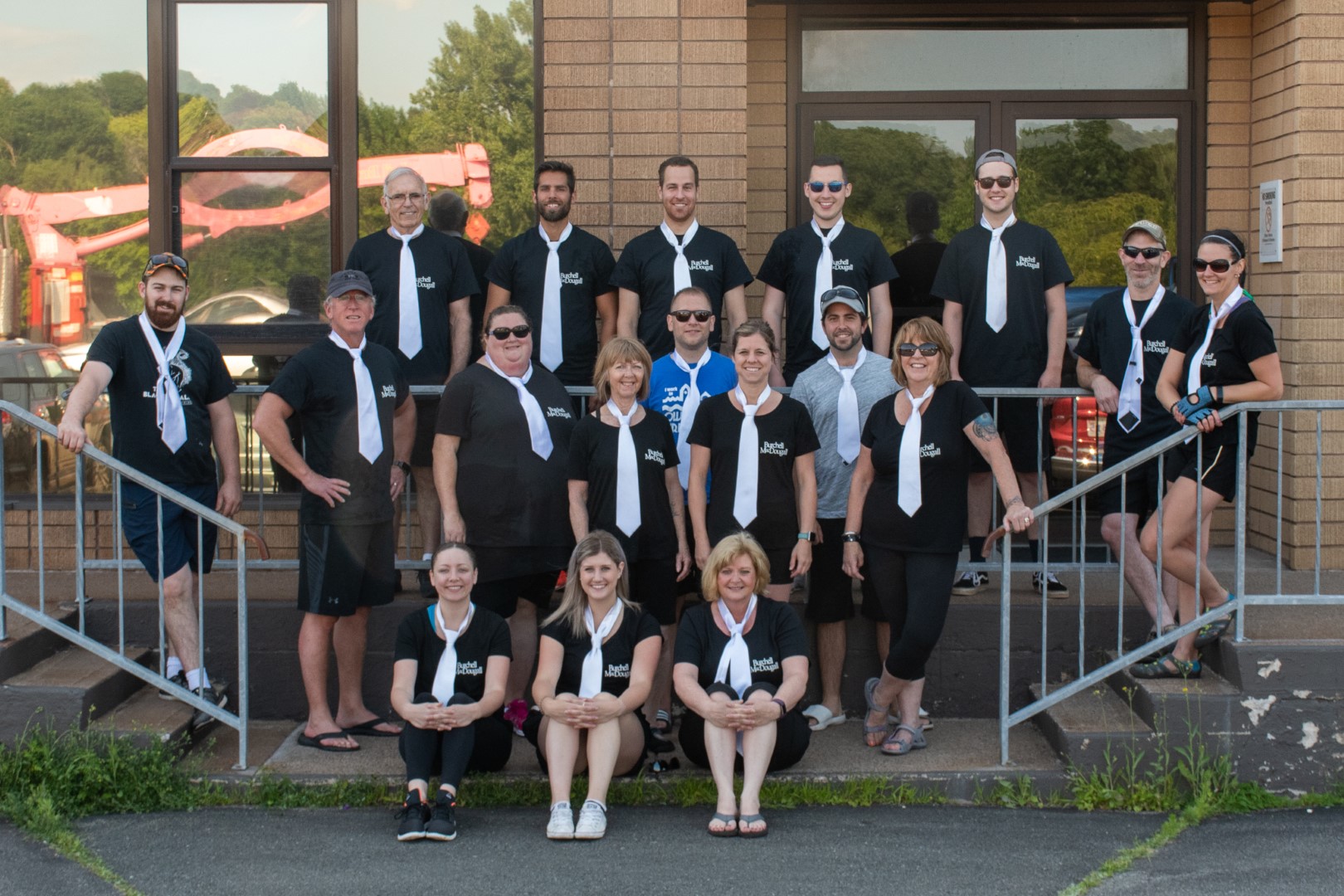 Trivia
We took part in the Bible Hill Kinsmen Great Trivia Challenge in February 2019, and we're proud to announce we earned 3rd place honours! The event supports The Lotus Centre and their Girl Power Camps, and is always a great community event.
United Way
Charles Thompson had the chance to join United Way of Colchester County as they made their rounds to local organizations, including The Colchester Adult Learning Association, on Giving Tuesday 2018.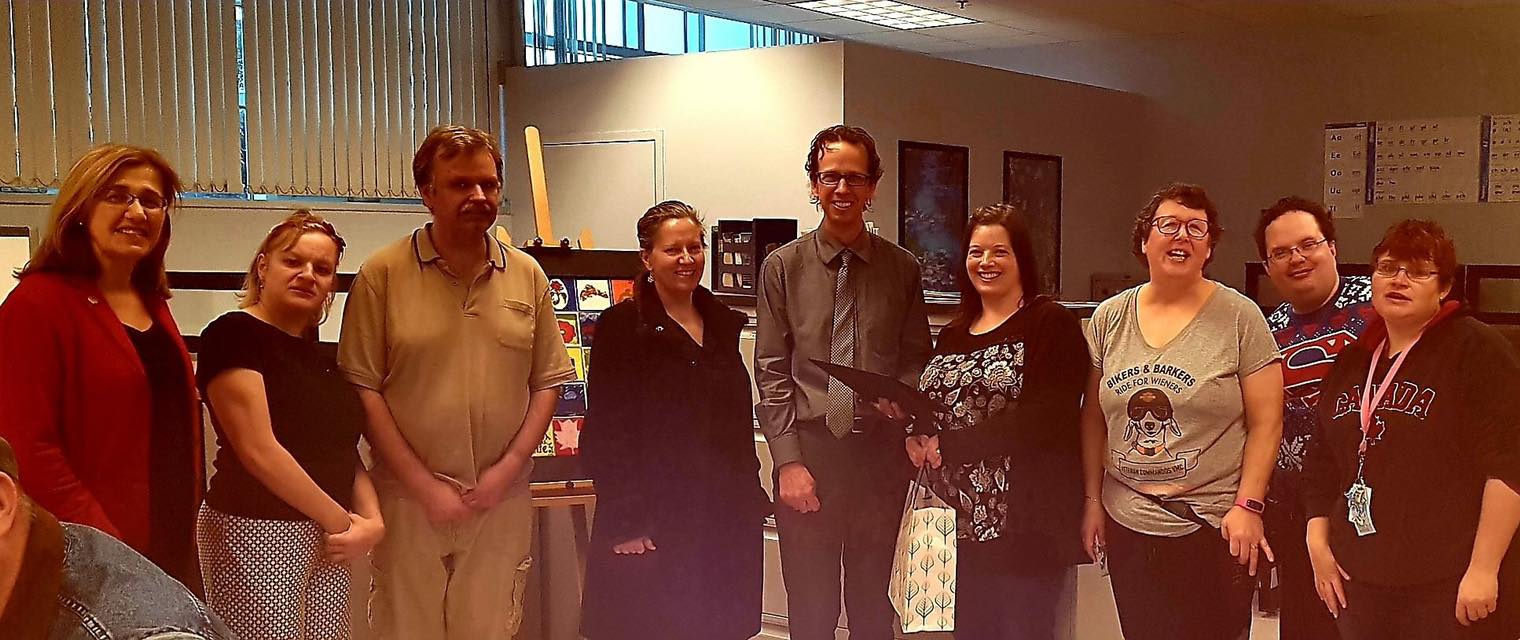 Broncos
Members of the Burchell MacDougall staff participated in Jersey Day in April 2018, taking the opportunity to show our support for everyone affected by the Humboldt Broncos tragedy.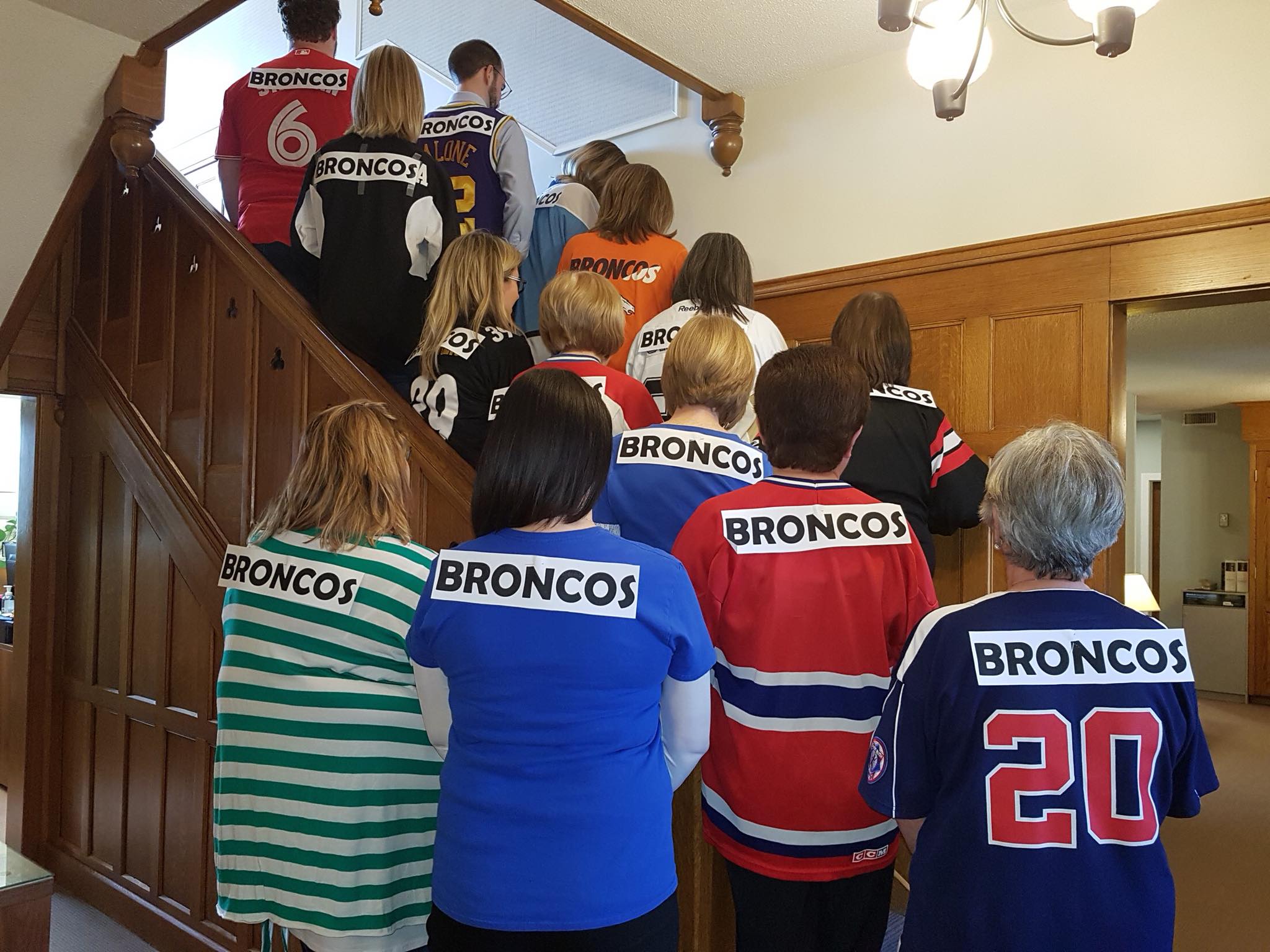 The Big Swim
Valerie Fitzgerald completed the GIVETOLIVE Big Swim for Brigadoon Village across the Northumberland Strait in August 2018.